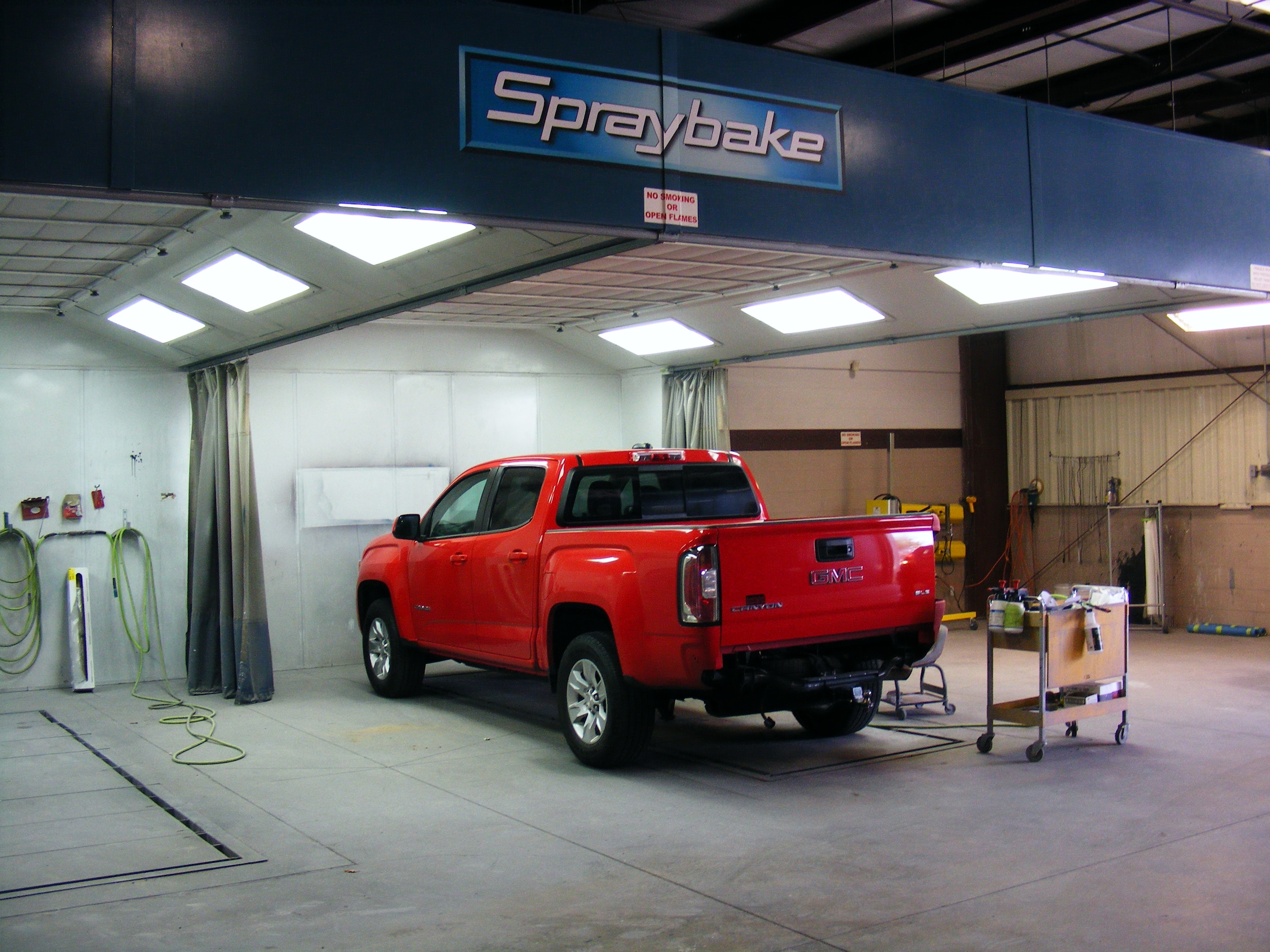 Salina Auto Body Shop and Collision Repair

If you are looking for an auto body and collision repair shop in Salina Kansas, which offers high-quality services at affordable rates, then you should consider Salina Auto Body Shop and Collision Repair. At our auto body and collision repair shop, we specialize in a wide range of repairs, while restoring your vehicle to its pre-collision state. We are committed to integrity and honesty, and that's why we keep getting referrals from clients whom we have worked with in the past. Our skilled and certified technicians have a collective experience of many decades on handling any auto body repair or collision repair.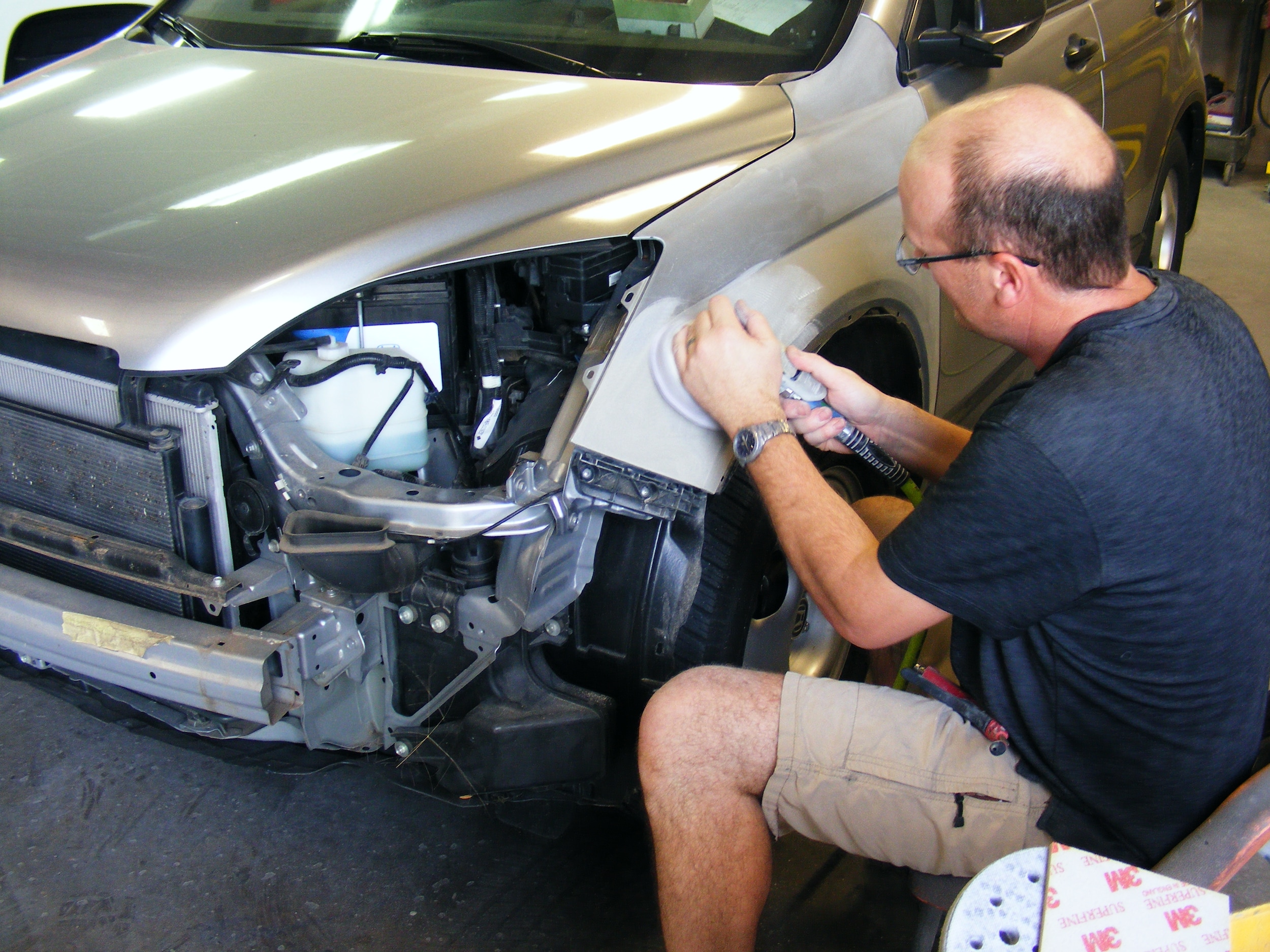 I-Car TM  Certified Body Shop
Conklin Cars Body Shop is I-CAR TM  certified and does paintless dent repair, and that's something we're proud of. We're also pretty proud of our experienced, friendly technicians who have the finest training and education in collision repair. This training and knowledge is what allows them to provide superior auto body repairs, quality workmanship, and excellent customer service. Getting you and your vehicle back on the road as quickly as possible. In our book that makes us one of the best body shops in Kansas. 
Salina KS Auto Body Repair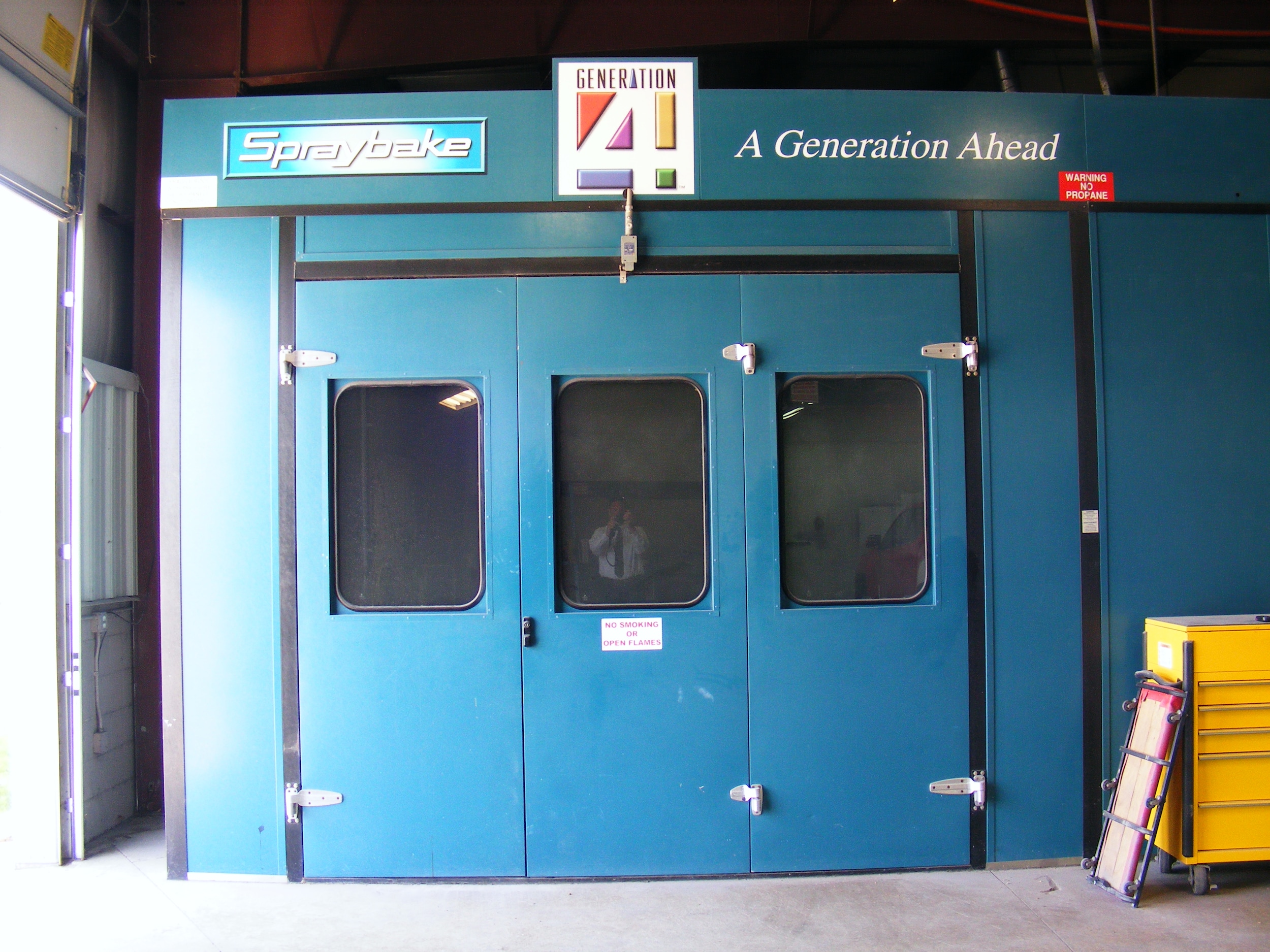 Our goal at Salina Auto Body Shop and Collision Repair is to provide our customers top quality collision repair and customer service, whenever they visit our shop. We understand that collision and accident repairs can lead to a great deal of anxiety and stress. The good news is that we are here to make the process faster and easier. For all your collision repair needs, visit us today. We are the right professionals for this job, and by the time you leave with your car, it will appear as if the collision never happened. Some of the services that we offer include:
Dent Repair and Removal
Salina Auto Body Shop and Collision Repair is home to the most experienced auto repair technicians in the industry. Our team comprises of highly skilled technicians who can restore any damage, whether it's minor or major. We combine the latest technology, skills, and training to deliver the best dent repair and removal services in the industry. Once your vehicle arrives at our service center, our technicians will assess the extent of the damage and then identify the most appropriate repair solution. We are here to ensure that you get your vehicle back as soon as possible. Our advanced diagnostic equipment reveals the extent of the dent thus guiding our technician's repair process. As much as we offer paintless dent removal, certain circumstances can necessitate using the traditional method. Whichever method we use, you can rest assured that we will restore your vehicle to its pre-collision condition as soon as possible.
Bumper Repair Services
Bumpers are the first parts of a vehicle to absorb the impact of a collision. It's, therefore, crucial to ensure appropriate and safe bumper repair. At Salina Auto Body Shop and Collision Repair, we have the best tools and the experience to do the job. Our service technicians have the necessary training required to restore your bumpers to their pre-accident condition. Our team works meticulously during the bumper repair process. We will also recondition your bumper to eliminate any signs of scratches, dents, indentations or scrapes. Most plastic bumper parts that are damaged during an accident can be repaired. By repairing your bumper, we will be able to blend the damaged paint accurately and efficiently. Whether your vehicle's bumper is made of semi-rigid or rigid plastic, our team has the training and skills needed for precision repair. You can always rely on our collision repair team to give your vehicle's bumper a brand new look.
Fender Repair
Fender damage is common whenever there is an accident or a collision. Salina Auto Body Shop and Collision Repair is equipped to handle almost any type of fender damage on your vehicle. From aluminum, steel, sheet molded compound or carbon fiber, we have the experience and the equipment to repair a wide range of bodies. Our team of technicians receives continuous auto-repair training, and you can rest assured that your vehicle is in good hands. Once your vehicle arrives at our premises, we first undertake a thorough inspection to determine the extent of the damage. The inspection process allows us to come up with the most appropriate repair plan. Once we determine the extent of the damage, our repair team proceeds with the work. After the repair process is complete, we use color-matching technology to restore your vehicle's original paint. By the time you pick your vehicle, your fender will be sporting a brand new look.
Windshield Repairs
A windshield comprises of two sheets of glass, which are held together by a polyvinyl butyrate inner layer. Whenever there is a collision, the inner layer holds the two sheets of glass together. That's why a windshield doesn't shatter the way sidemirrors or back windows do. However, a broken or cracked windshield carries various safety risks. First, it can blur your vision or even lead to improper functioning of airbags. Windshields also prevent a vehicle's occupants from being thrust out during a collision. Even a minor crack comes with imminent safety risks. Whenever there is an accident, the chances are high that the windshields will be shattered, broken or cracked. At Salina Auto Body Shop and Collision Repair, we will restore your damaged windshields according to your vehicle manufacturer's standards.
Auto Paint Repair
If your vehicle has been involved in an accident, there is a high probability of paint chips. Paint chips can also result from inclement weather or by gravel or rocks hitting the vehicle on the road. A simple touch-up paint is not enough to cover them, and that's why you require professional services for the job. Luckily for you, the team at Salina Auto Body Shop and Collision Repair boasts the finest automotive painters in the industry. We will restore your vehicle's paint and make it look as good as new.
At our auto repair shop, we believe that all paintwork should begin on a flawless surface, which is free from grease, dirt or any other materials that may affect the finish. That's why we take the time to prepare and prime the area to be painted. From minor to severe scratches, we know how to make your vehicle's paint look brand new. Furthermore, our certified paint technicians use the latest computerized technology for color matching. As much as chipped paint may not appear your vehicle's safety, it minimizes its visual appeal. Furthermore, the chipped paint may expose the body to rust, leading to further damage. We are the paint repair solution in Salina and the surrounding areas.
Paintless Dent Repair
Dents can distort the appearance of your vehicle thus making it look ugly. They can also expose your vehicle to further structural damage. Once you bring your vehicle to us, our technicians will thoroughly inspect the damage, to determine whether to use paintless dent removal or the traditional method. The factory paint present on most standard vehicles tends to be flexible. Therefore, skilled technicians can repair the dent without painting, although this depends on the location and extent of the damage.
We often apply paintless dent removal when dealing with indentations or panel strikes that haven't removed the vehicle's paint. We also assess the dent's location. If the dent is on the edges of a door panel or the hood, then we may pursue other options. We use specialized tools and the latest technology for paintless dent repair while ensuring restoration of your vehicle to its pre-collision condition. Salina Auto Body Shop and Collision Repair are experts when it comes to paintless dent repair, both for large and small dents. Our paintless dent repair process maintains your vehicle's original factory paint while removing surface imperfections.
Auto Painting
A vehicle's paint is usually the first thing that people notice. Furthermore, people will always notice whenever your vehicle's paint is scratched, damaged or chipped. We have the latest paint-matching technology, as well as industry's best talent. When it comes to auto painting, you can rely on Salina Auto Body Shop and Collision Repair to deliver an awesome job. We take paintwork seriously, thus ensuring that whenever your vehicle is leaving our booth, the paint we apply matches the original in terms of finish and color.
All our auto painters have professional training and certification. Furthermore, our painters use top quality products, with global recognition and used by the best automotive painters in the industry. We believe that painting is not like any other job. We consider it an art and not a simple, one-step process. Painting requires expertise and precision. From individual panels to extensive complete body paint jobs, our auto painters possess the necessary skills and expertise needed to deliver a professional job. Whether it's a large gash or a minor scrape, we have the tools and the latest technology to give your vehicle a seamless touch.
Storm and Hail Damage
A hail or storm can lead to significant damage to your vehicle. We understand that you may not have the time to deal with the issue, since you may have other commitments. But that should not worry you. We are here to ensure you get quality services. Our auto body and collision repair team will restore your vehicle to its pre-damage condition at very competitive prices. We will fix the dents, align the body and restore the paint. By the time your vehicle leaves our auto body shop, no one will believe it's the same car that looked like a golf ball. We work with a wide range of insurance companies to deliver the highest levels of repair services. 
Contact Us Today
When it comes to auto body repair and collision repair, we have your best interests at heart. We want to ensure you get quality services at competitive prices. Whether it's a minor or major damage, our team of accomplished technicians will restore your vehicle to its pre-damage condition. If you have any questions regarding our repair process, or any other query, feel free to contact us today.